INTERVIEW: Sander van Doorn at Create Nightclub
Listen to Sander van Doorn on iHeartRadio
Sander van Doorn has been creating music and making his fans dance for quite a while, and he shows no signs of slowing down. Aside from producing some of the dance floor's favorite tracks, he continues to spread his music all over the world, while preforming at the globe's biggest and best dance music festivals, and most famous clubs.
Recently, Sander played at Create Nightclub in Hollywood, California in June, where he sat down to chat about the most pivotal moments of his career, his newest music, and what fans can expect next. Check it out below: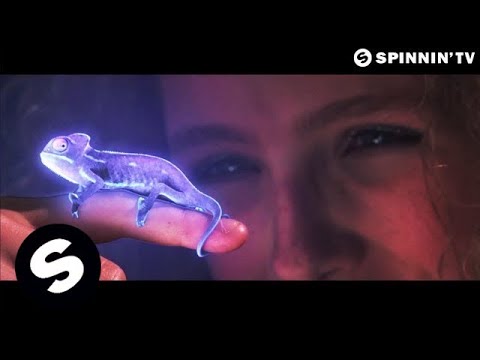 What's the best advice you've been given, and what's the best advice you can give for people who are trying to do what you're doing in the music industry?
Well, the thing is that, these days a lot of doors are open for a lot of young talent. The competition is big, so the best advice I always give is to look at finding your own sound. It's usually a combination of different genres. The possibilities are endless, so you can still produce your own sound. Take your time producing the right quality, get a lot of opinions before you start sending tracks to a record company. If the tracks aren't right, and you send too many tracks, you get lost in the whole process. So, be critical!
And what's the best advice you've been given?
I'm sure in a few years, it's going to be "stop smoking!" But, still I didn't really add up to that. The best advice—"follow your instinct!" I think that's the best advice my brother gave me.
In the studio, what's your workflow like? When you're starting a brand new project, do you have a workflow that's tried and tested that you stick to these days?
I try to tour a lot, and then try to have weekends off where I can really sit in the studio, producing tracks. The whole process basically means that on the first four days, I just want to throw my computer out of the window! Because I have to get acquainted to the whole producing process after just being on tour. After that, the whole process comes pretty quickly. Every single track, I start with a blank screen, and I start producing from scratch. That's why I like to produce different sounds and that's why it's possible for me to produce different genres. Always start blank, and work my way up from there.
Do you have any favorite plug-ins, VSTs, virtual instruments?
Well, yes. I still like to use the analog synths. I use the Moog Voyager a lot for my basslines. I'm still loving the Dave Smith Poly Evolver. I actually met with Dave Smith last year, got really inspired by his whole vision of sounds and the whole analog aspect making a track more organic and natural. So, I use a lot of the analog synths. Besides that, when I'm on the road, Nexus, obviously. You have this big library of sounds, always works out for making the pre-setup. Besides that, Sylenth I still use a lot. And, a lot of just the standard synths, I know how to module them.
Speaking of vision, what are your personal philosophies on life?
Well, first of all, you better make sure you follow a path that makes you happy. You don't want to look back when you're 65, and say, "I made a lot of money doing something I don't like." You know, living life means having fun!
Do you have any big fears in life?
Big fears... I've got an older sister and she taught me when I was very young to be afraid of spiders. I'm still working my way up from there, doing better these days! Besides that, no, I don't have a lot of fears.
The last album you put out was Eleve11. That was almost two years ago. So, what's your focus on in the studio now? What can we expect next?
I've been working hard! Got a lot of tracks coming up, so there might be a new album. Definitely.
Is there anything else you want to tell our listeners?
Well, thanks for listening, obviously! I've been going strong on the support of my fans. I'm always appreciative of that. It's a fun ride and I hope to be doing this for another 10-15 years.
What can we expect to hear from you tonight at Create?
A few new tracks, a lot of new tracks on Doorn Records, actually. The label is blowing up at the moment! I made a few mash-ups, as well, so it's going to be a great night.
Photo Credit Getty Images